'Thesps': The Student Sitcom for Comic Relief

A group of student actors in London are turning the camera on themselves and their world to create a brand new mockumentary. 'Thesps' is a web series that will follow the lives of a group of actors sharing a flat together as they attempt to 'make it' in the daunting world of theatre and film.
The project is a collaboration between students at The Royal Central School of Speech and Drama and London Met Film School, and they certainly don't lack ambition. The unique way in which they are launching the first episode proves that.
On Thursday and Friday next week British comedian Mark Watson is putting on a 25 Hour Show in aid of Comic Relief. Hosted at the Pleasance Theatre in Islington, he will be joined by a whole range of famous faces all in the hope of raising as much money for charity as possible.
As part of the show, the 'Thesps' will be attempting to film and edit clips from the opening episode of the series in just 25 hours. To make it even more challenging, questions can be posed to the characters by the audience at the theatre as well as by fans on Twitter and Facebook.
To find out more about this ambitious project, we spoke to Director & Producer Victoria Eyton:
- Why THESPS?
"As students at The Royal Central School of Speech and Drama on the BA Drama, Applied Theatre and Education course, we often find ourselves in what would look like to the outside world as ridiculous situations. We find that what people imagine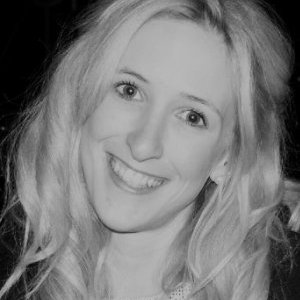 drama school to be like is actually rooted in truth - yes actors have to do crazy things in auditions, yes a lot of time is spent doing funny exercises to prepare for performances and yes we do have conversations about where life stops and the art begins...all essential of course to our artistic development!
But there is also a lot about drama we find the outside world doesn't know about, especially for us on the BA DATE course who don't just perform, but train to be facilitators working with community groups and question how theatre can be used as a tool. A group of us thought it'd be great to capture all the funny and very real situations that actors may find themselves in, whilst trying to reveal a bit more about the theatre world, in our web series Thesps."
- What made you want to get involved in Comic Relief?
"We saw Mark Watson's call for people to get involved with his 25 Hour Show for Comic Relief as a great opportunity to challenge ourselves and to raise money for a great cause! It's also a great chance to collaborate with other students - our film crew are students from Met Film School. During the 25 hours we will record parts of our first episode, where the audience can get involved by tweeting or Facebooking questions to our Thesps."
- How can people help with the project?
"People can donate to comic relief via the Just Giving page. We also need lots of questions via Facebook and Twitter to our Thesps on the day, 1st March!"
You can find out more about 'Thesps' as well as watch the series on the official site.

Share with friends