Thousands of Students Still Hoping for University Places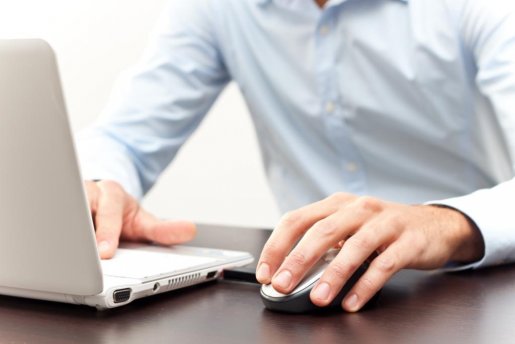 Tens of thousands of school students are waiting to hear if they have gained last minute spots on university courses. After A-level results were released last Thursday, school leavers throughout Britain are attempting to gain a precious university place through 'clearing'.
'Clearing' happens when the A-level results in Britain are announced. All the places on university courses held by students who then don't get the grades they need, are suddenly freed up. Other students can then attempt to fill these places by going through the process of 'clearing'. UCAS, the university application system, confirmed almost 21,000 extra students have gained spaces through clearing, though as many as 162,000 are eligible for it.
All in all, almost 400,000 people who had provisional offers achieved the grades they needed and have been accepted onto university courses. Whilst this may sound like a lot, it is 30,000 down on the same time last year. Indeed, there are still 61,000 students waiting to find out if they have a place at their original choice of university. One reason for his could be the fact that for the first time in more than 20 years, A-level results as a whole were worse than the previous year.
The percentage of A grades fell from 27% in 2011, to 26.6% this year. This may not sound like much, but it is believed to be the biggest fall on record for A-levels. This may also sound like a bad thing, when in fact it is being seen as a positive. There has been a real problem in recent years with the inflation of A grade A-levels, which has led to them becoming devalued.
International Student Clearing
The day before A-level results were released, the national press was awash with stories about how British universities are effectively running a 'two-tier' clearing system- one for home students and one for internationals. Courses that are supposedly full are still being offered to well-qualified international students.
This is because regulations restrict the number of UK students universities are allowed to recruit, whilst there is no such restriction on non-EU students. They are also particularly popular with universities due to the high tuition fees they bring in to the institution.
On Friday, there were still hundreds of courses open to international students, whilst there were only a handful with places still on offer to prospective British and EU students. Universities such as Edinburgh, Exeter, Glasgow, Manchester and Nottingham have all revealed that they are actively still recruiting international students.
So, if you are still thinking about applying for a British university course starting in September/October this year, there is still a chance for you. However, you need to be quick as the spaces are likely to fill up in the next few days. If you'd like help or advice on this topic, please read our guide to UCAS applications or contact us at applications@foreignstudents.com.
Share with friends