Top Twitter Trends of 2012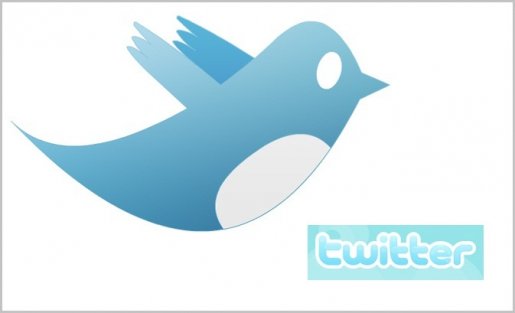 Yesterday Twitter unveiled the top trends of 2012 in the UK. Some of the results are exactly what you'd expect, whilst others are pretty surprising. Here we have the full run down:
Top Ten Trending Issues
1. NHS
2. Syria
3. #Assange
4. Prince Harry
5. Samantha Brick
6. #NHS
7. Afghanistan
8. VAT
9. Leveson
10. Rebekah Brooks
People love to use Twitter to 'debate' issues (/push their opinion forward). Various issues have dominated the headlines in 2012, often for weeks on end. From the ongoing farce that is the Julian Assange situation, to the challenges to the NHS, to ridiculous articles appearing in the Daily Mail (Samantha Brick we're looking at you).
Prince Harry's antics are made for Twitter trends so in a year when he's been caught naked in Vegas it's no surprise to see him in fourth spot. What is a little surprising is that the phone hacking scandal and subsequent inquiry only contributes the bottom two trends.
Top Ten Trending Sport
1. #Paralympics
2. #LFC
3. #MUFC
4. Olympics
5. Liverpool
6. Arsenal
7. #WWE
8. Leeds
9. #COYS
10. #AFC
It has been a bumper year for sport in Britain, with the Olympics, Paralympics and Euros all taking place over the summer. Surprisingly, it is the Paralympics which takes top spot, pushing the Olympics down into fourth place. Most of the rest of the top ten is dominated by football, with Liverpool (#LFC), Manchester United (#MUFC), Arsenal, Leeds and Tottenham (#COYS) all making an appearance.
Top Ten Trending Politics
1. David Cameron
2. Tory
3. Tories
4. Labour
5. Ed Miliband
6. Boris Johnson
7. Mitt Romney
8. Boris
9. Romney
10. Nick Clegg
The top trends in politics this year does not make good reading for the Lib Dems or Nick Clegg. He only just scrapes in at number 10 (a bit like in real life), whilst Conservatives take the top three positions. Then again, Twitter is generally filled with people mocking politicians, so maybe it's a good thing to appear lower down the list. Unsurprisingly Boris Johnson confirms his position in the public eye with two appearances, and there is also a nod to the US election that took place this year, with Mitt Romney taking pride of place (though I suspect many of the tweets about him weren't too positive).
Top Ten Trending Film & TV
Film Top 10

TV Top 10

1.

The Hunger Games


2.

James Bond


3.

#Skyfall


4.

Star Wars


5.

The Avengers


6.

The Dark Knight Rises


7.

Prometheus


8.

Dark Shadows


9.

The Artist


10.

Harry Potter

1.

Jeremy Kyle


2.

Game of Thrones


3.

American Dad


4.

#EastEnders


5.

Family Guy


6.

Russell Howard


7.

#JeremyKyle


8.

#Hollyoaks


9.

#Newsnight


10.

#CBB
This year's cinema was dominated by huge blockbuster releases and so it comes as no surprise that they also dominate the Twitter trends. As you'd expect, releases like the latest James Bond and Batman, as well as The Avengers all feature highly. However, it is a testament to quite how well The Hunger Games did at the box office that it beats them all to top spot.
The TV trends are a bizarre mix of huge American series (Game of Thrones, Family Guy), British soaps (Eastenders, Hollyoaks) and...Jeremy Kyle(?!). If that doesn't sum up Britain today then I don't know what does.
Share with friends