Two Student Residences Nominated for Worst New Building in UK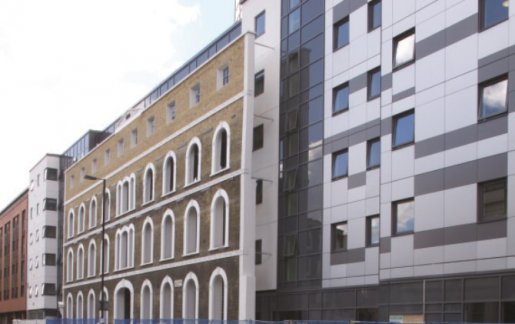 UCL and Oxford University student residences have been nominated as some of the worst new buildings in the UK. Both make a shortlist of just six nominees after facing huge opposition.
465 Caledonian Road
The UCL building is a 350-room block of flats (pictured above) on Caledonian Road near King's Cross in London and rooms cost up to £730 a month. Despite the cost, 23 of the rooms face directly onto the brick wall of the building next door, meaning they get less sunlight than the legal minimum.
Indeed, planning permission was originally denied by the local council in 2010, only for a successful appeal to give the green light. During the appeal process, it was argued that the "student lifestyle" meant that the rooms would only be used for sleeping in and therefore didn't need the legal quota of natural light.
The problem arose due to the fact that the adjacent building was listed and therefore could not be altered. The photo below is of the first scaffolding going up for the student flats, showing just how close the two buildings are.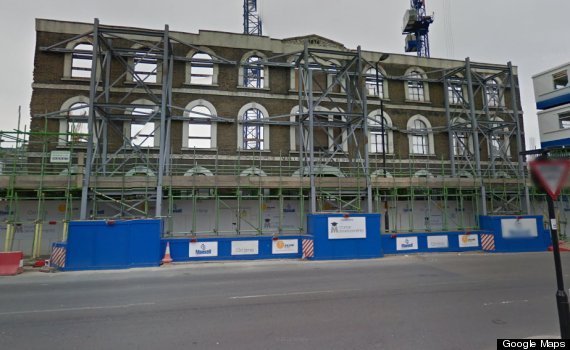 The UCL accommodation being built
The Huffington Post spoke to Colum McGuire, vice president of the National Union of Students, who said:
"Daylight is not a luxury, it is a necessity. We wouldn't expect or accept windowless rooms for any other sector of society, and so there is absolutely no reason to think such provision is acceptable to students. This nomination appears well deserved and will hopefully act as a warning to other housing providers not to scrimp on basic essentials."
Oxford Castle Mill Housing
In Oxford, the Castle Mill housing project has faced criticism from the day it was conceived. Built near a riverside beauty spot, the huge development has been condemned as ugly and has been met with such opposition that an independent review is currently looking into how it gained planning permission.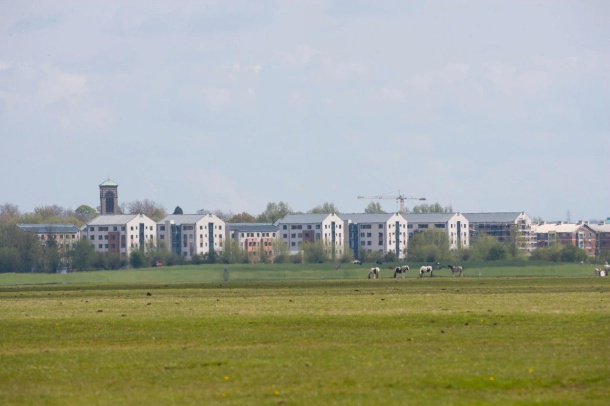 The Castle Mill project
The annual 'award' is held by Building Design magazine, with the Carbuncle Cup presented to the UK's worst new building. The buildings are nominated by the public and the Castle Mill project is the most nominated building in the history of the competition. Alongside the UCL flats, other nominees this year include a sports centre known as 'the dumpster' by locals.
Share with friends