Watch Skydivers Jump from Burning Plane After Crash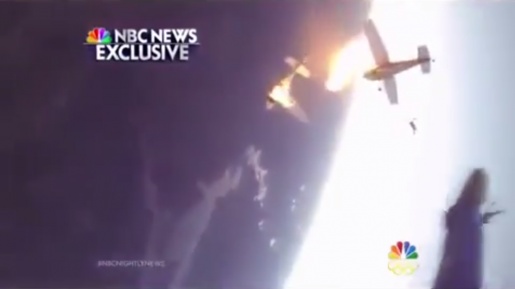 The amazing video footage below was shot from the helmets of five skydivers. It was supposed to capture their triumphant and serene fall from a plane 12,000 feet above the ground.
Instead it caught a mid-air crash between the two planes carrying them, one of which burst into flames. The skydivers are thrown from the plane, though miraculously they all survived unharmed.
Watch the report from NBC below:
Share with friends