"The Essence of Good Photography"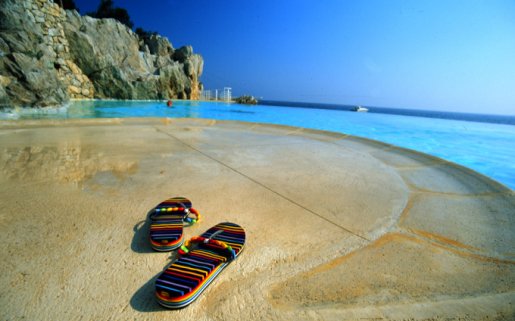 Hi there. My name is Trevor and I am a professional fashion photographer. Often I use 'ordinary' people (as distinct from professional models) for my photos and over the next few weeks you'll see some of the results. I'll be giving you some tips for taking better photographs, analysing some of my own and even telling you how you can get some amazing pictures using your iPhone or iPad2. Your comments are always welcome and if you e-mail some of your photos, on any subject, to info@foreignstudents.com we will feature a selection of the best ones!
When I started out in photography I learned that the most important word is why? Ask yourself: "why did I take that picture?" The reason is simple - you took the picture because you felt there was something there worth picturing; however because you were there, you are emotionally connected or attached to the subject. But when your friends look at the same picture, they cannot connect in the same way as they were not present, so it is your job to try to convey some or all of those emotions through a good rather than an ordinary depiction of the place, person, or event.
Let me give you an example. I took this picture of a child's flip-flops next to a swimming pool in the South of France in 1988. I was sitting in the baking sun close to the child who was busy playing next to the water's edge. The pool was full of swimmers. Suddenly the child left his shoes and ran to the nearby sand. I sat next to the shoes for a few minutes but the picture did not seem right because of all the people in the pool. A few minutes of waiting and most of them got out and the shoes were left by themselves. I quickly took the picture and guess what- almost immediately the little boy returned for his shoes and the picture was gone forever. The point is the picture conveys feeling even though you were not there. And that's the essence of good photography! More next week.
Share with friends