Event with Lord Bilimoria, the Founder of Cobra Beer

On Thursday 8th March, ForeignStudents.com held a very special event with Lord Karan Bilimoria, founder of Cobra Beer, and Patrick Shervington MBE, Chairman of the Cobra Foundation. Both spoke to a crowd of students and distinguished guests at International Student House (ISH) as part of India Week.
Patrick opened the event with some amusing anecdotes about the students at ISH, before explaining the good work that the Cobra Foundation does. He described how the charity provides "health, education and community support for young people in South Asia, especially through the provision of safe water", as well as giving help with disaster relief in the region.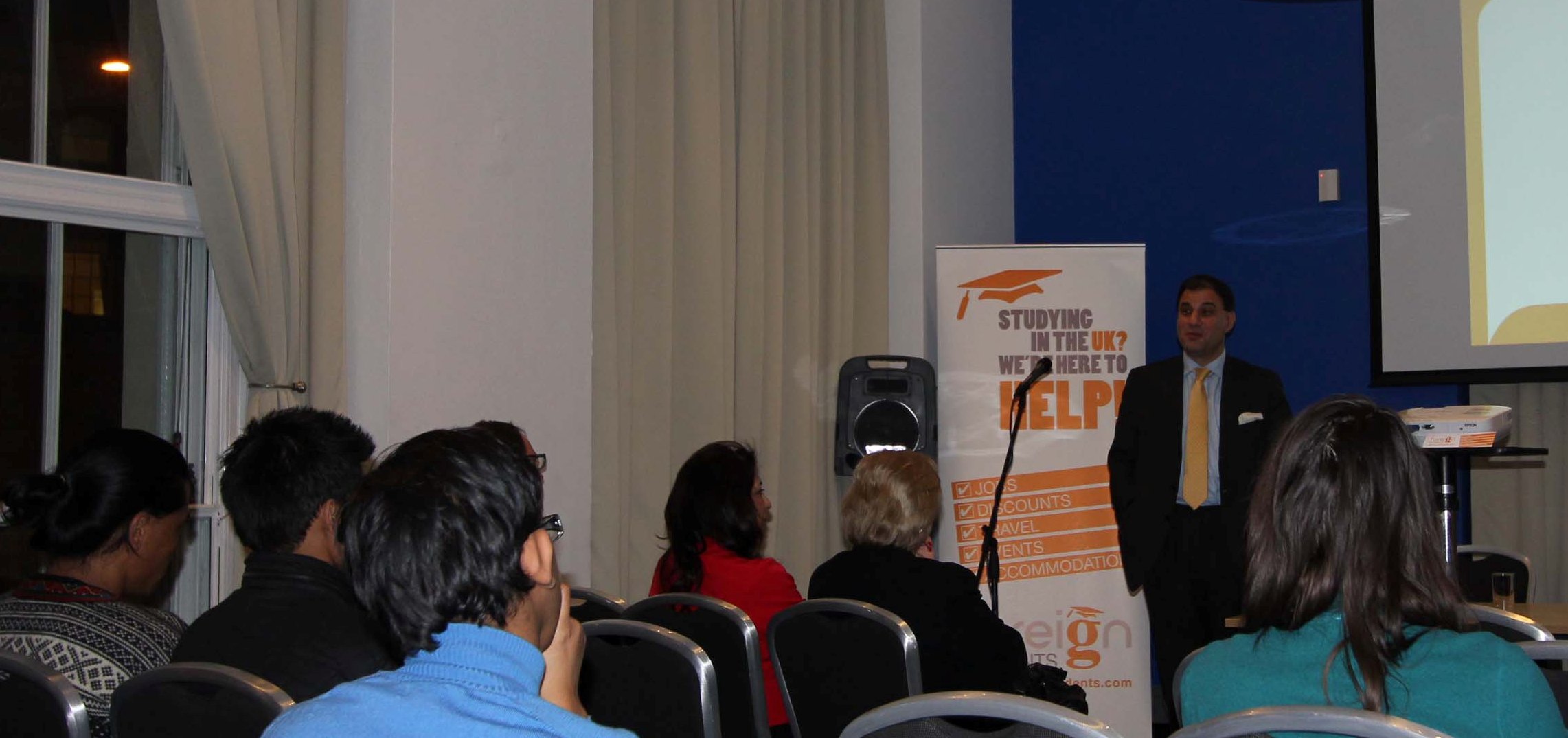 It was then on to the main event, with Lord Bilimoria taking the stage. With an enthusiastic and business minded young audience, he focussed on the story of Cobra Beer and his tips for success. Originally from India, Karan Bilimoria moved to England as a student at the University of Cambridge, before graduating and starting his own beer business. The audience was made up largely of entrepreneurial international students, and his story was clearly an inspiration to many. You can watch the speech in its entirety in the video above.
After the talk ended, there was a lively Question and Answer session, with students asking about everything from advice for starting their own business, to the ingredients in Cobra beer! There was then a chance for the guests and speakers to mingle, accompanied, of course, by a few Cobras.
All in all, the event was a nice opportunity for the students to hear from a successful businessman and philanthropist who they can still relate to. It was great to see students who are so driven and it was clear they were grateful to get such expert advice. We'd like to thank both Lord Bilimoria and Patrick Shervington for taking the time out of their busy schedules to talk to the students.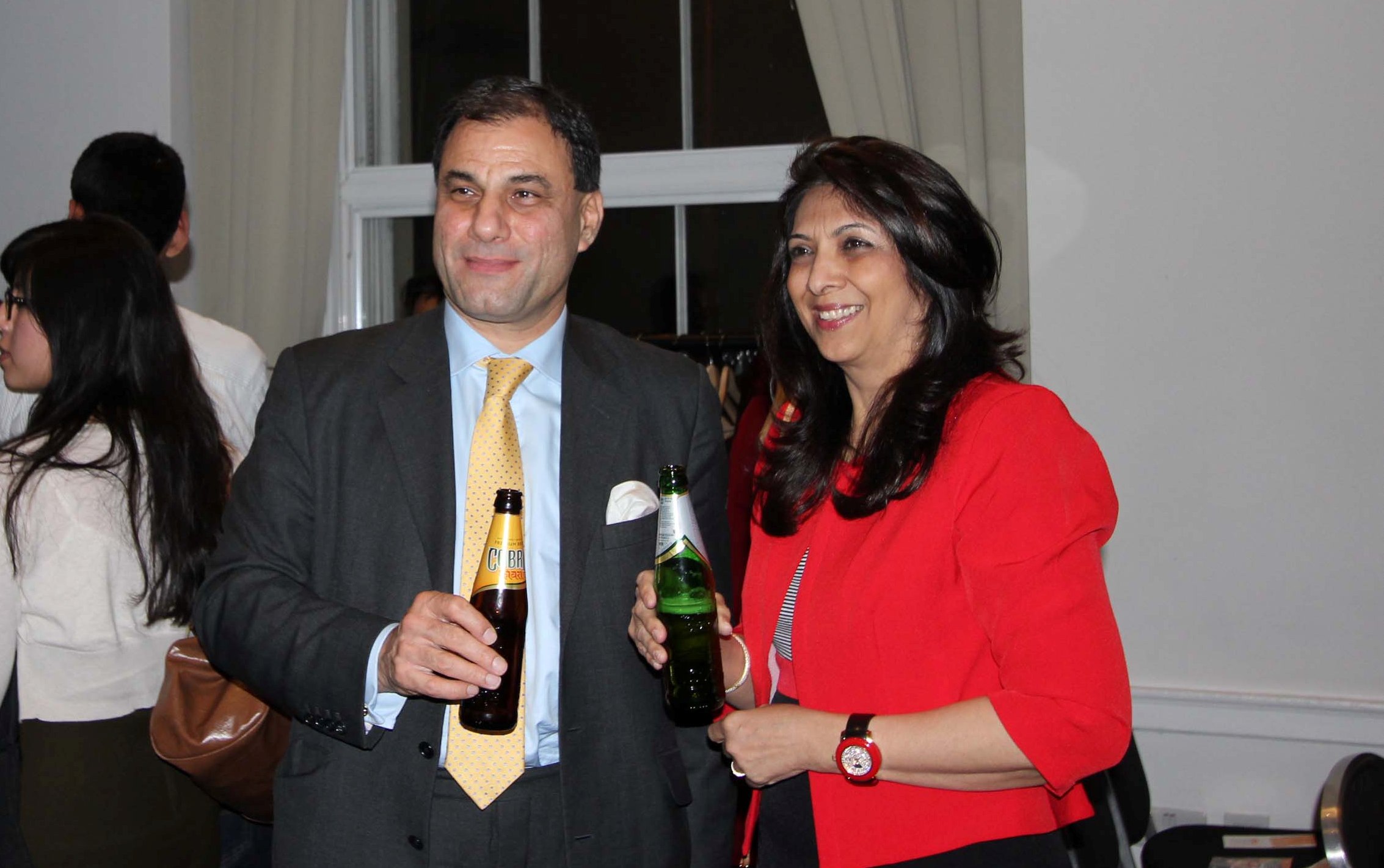 Lord Bilimoria with Dr. Indu Shahani
This event was part of India Week. We devoted five days to everything Indian, from culture, food and sport, to business and entertainment. You can find dozens of articles, interviews and reviews from the week here.
Share with friends