Just When is the Royal Baby Due?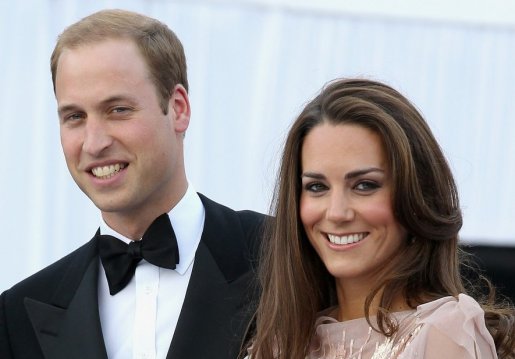 The British media got very excited last week when rumours started going round that Kate Middleton had gone into labour. On Friday afternoon, Twitter was awash with claims she had moved to St Mary's Hospital in Paddington, and, inevitably, blogs and national papers soon followed suit.
FOLLOW OUR LIVE BLOG OF THE BIRTH HERE
It turned out that none of it was true, but it has led to fevered speculation about when the royal baby is due. The fact is that other than the royal family and a few doctors, no one really knows. Despite repeated attempts to find out from reporters, the couple and their spokespeople have remained tight-lipped.
However, there have been a few clues dropped. Earlier this year, whilst she was meeting the public, Kate let slip that she was due around "mid-July". This led many to guess that the baby was due this weekend just gone. Camilla, the Duchess of Cornwall, gave an even clearer indication yesterday though, revealing:
"We don't know what's going to happen. We're all waiting at the end of a telephone. I hope by the end of the week he or she will be there."
Indeed, if the baby was due this weekend, it seemed odd that William was playing in a polo match miles away from Kate at the time, but is now understood to have taken a few days off from his work as an RAF pilot.
What's in a Name?
The due date isn't the only mystery surrounding Prince William and the Duchess of Cambridge's baby. There is still the question of what sex it will be and what name they will choose for him or her.
If the baby is born a girl, then it will be a historic moment for Britain. Whereas previously sons always took precedent regardless of age, a recent change in the law means that whatever the sex, the couple's first child will be the heir to the throne.
Though officially, no one knows the sex of the baby, there are strong rumours that it is a girl, and bookmakers have made that their favourite.
Other than the sex though, the big question everyone is asking is what name will the baby have. There are stories about mothers waiting to name their new-born babies until they find out what Kate goes for, and even David Beckham has suggested that: "David's pretty good. I think they should go for David - if it's a boy!".
Huge amounts of money has been bet on it, and bookies have Alexandra as the big favourite, due to the fact that is the current Queen's middle name and has historically been a royal name. If it is a boy, then James is favourite, again because of historical connections as well as Kate's little brother having the name.
Whatever, the sex and name are, hopefully we won't have too long to find out, and fingers crossed, there is a healthy new member of the royal family by the end of this week.
Share with friends