New Banksy Graffiti Spotted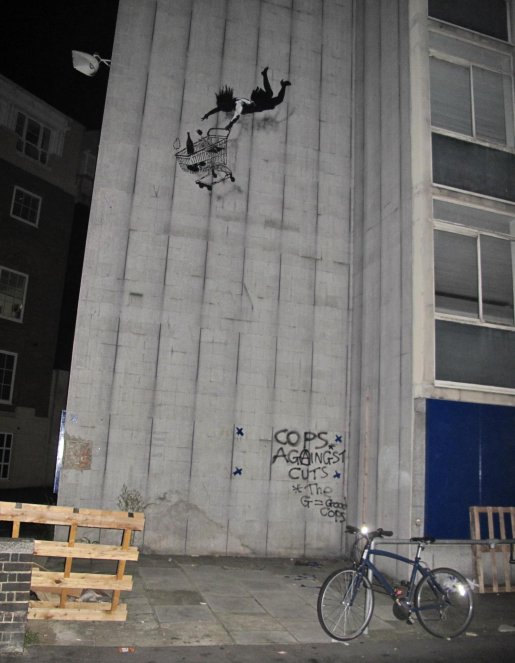 Banksy has created his latest piece of street art in London, in what may be his first work since the Occupy London installation.
In W1, close to the ForeignStudents.com office on Bruton Lane, our staff spotted the graffiti on the side of a disused building, the stencil appears to be in Banksy's iconic style.
Two storeys up, it shows a woman desperately trying to cling on to a shopping trolley as she falls to the ground. The trolley is laden with what appears to be a wine bottle, necklace and purse, and she seems powerless to control her materialistic lifestyle.
Often featuring social and political satire, Banksy's pieces are highly sought after, the scenes portrayed in his graffiti are recognised by loyal followers in the UK and around the world.
Below is a close up of the piece: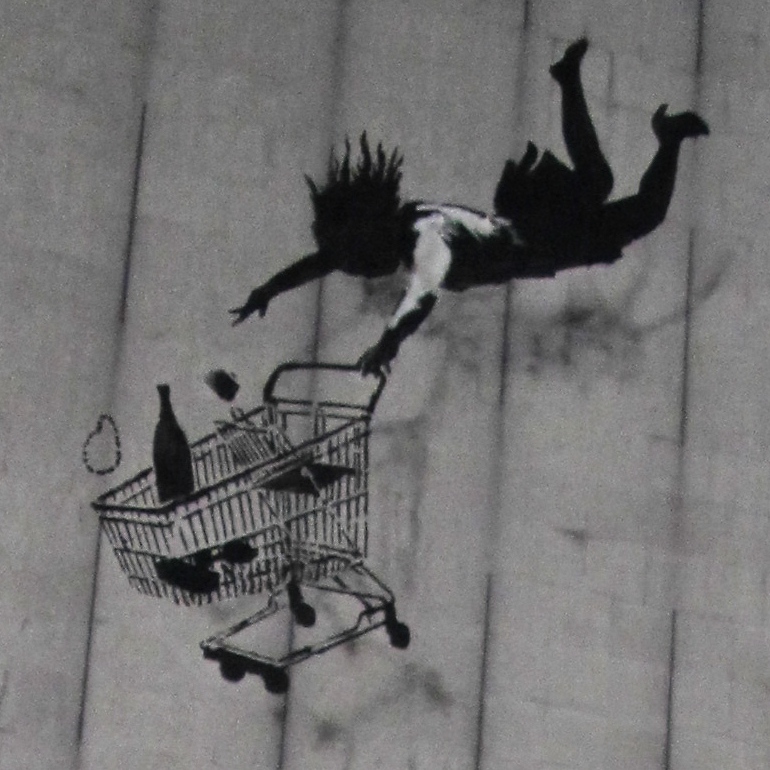 Update: here's a video we also took:
UPDATE: Revealed: Banksy's Method for 'Shop 'Til You Drop'
What do you think of his latest piece of work? Do you consider it art? Leave your comment below or on our Facebook Page.

Share with friends