Revealed: Banksy's Method for 'Shop 'Til You Drop'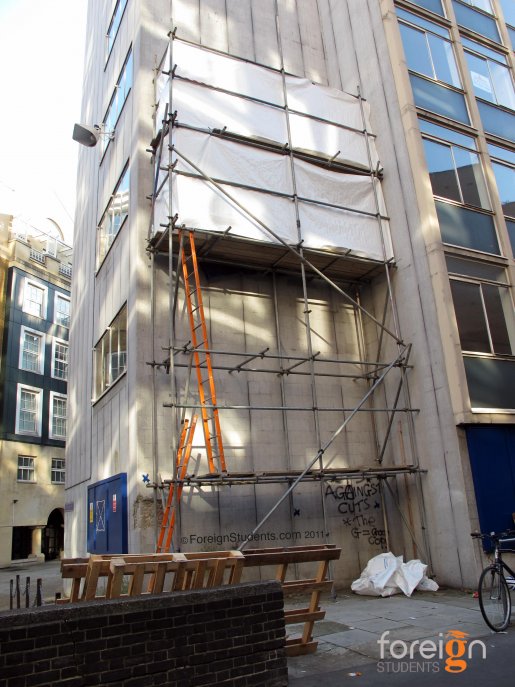 After being the first to expose a brand new piece of graffiti that has all the characteristics of street artist Banksy, ForeignStudents.com can now exclusively reveal how it was created. The piece is over two storeys up and rumour has been rife as to how the artist produced it. However, as the photo above (taken last Sunday 20th November) shows, an elaborate scaffold was set up to make sure nobody caught the artist in the act.
It all started on the morning of last Saturday (19th November), when two men began unloading scaffolding from a white van. As one began erecting the scaffolding, the other walked up and down protectively. By 2pm the scaffold was finished and white tarpaulin covered parts of it.
Thinking the scaffolding was the start of construction work planned to redevelop the disused building, a member of staff came back that night and took a photo (photo 1 below).
The next morning (Sunday 20th) the scaffolding was still there, but the tarpaulin had been rearranged, as the photo above shows. It stayed like this until around 3pm that afternoon, when they started to take the scaffolding down, loading it in to a yellow van. It was at this time that there appeared to be a security guard in a yellow jacket hanging around the site (photo 2 below). You can also make out in that image a figure on top of the scaffold, standing right next to the new artwork.
By 5pm the scaffolding had been completely removed and everyone had left the site, leaving nothing but the artwork (photo 3 below). After reporting on it on Monday last week, news quickly spread across the internet and the work was dubbed 'Shop 'Til You Drop'. With the general consensus being that it is an original Banksy, more and more photographers have shown up to capture the piece.
(All images licensed to 'ForeignStudents.com' under a Creative Commons License.)
1) The first photo of the scaffolding taken on the night of Saturday 19th November: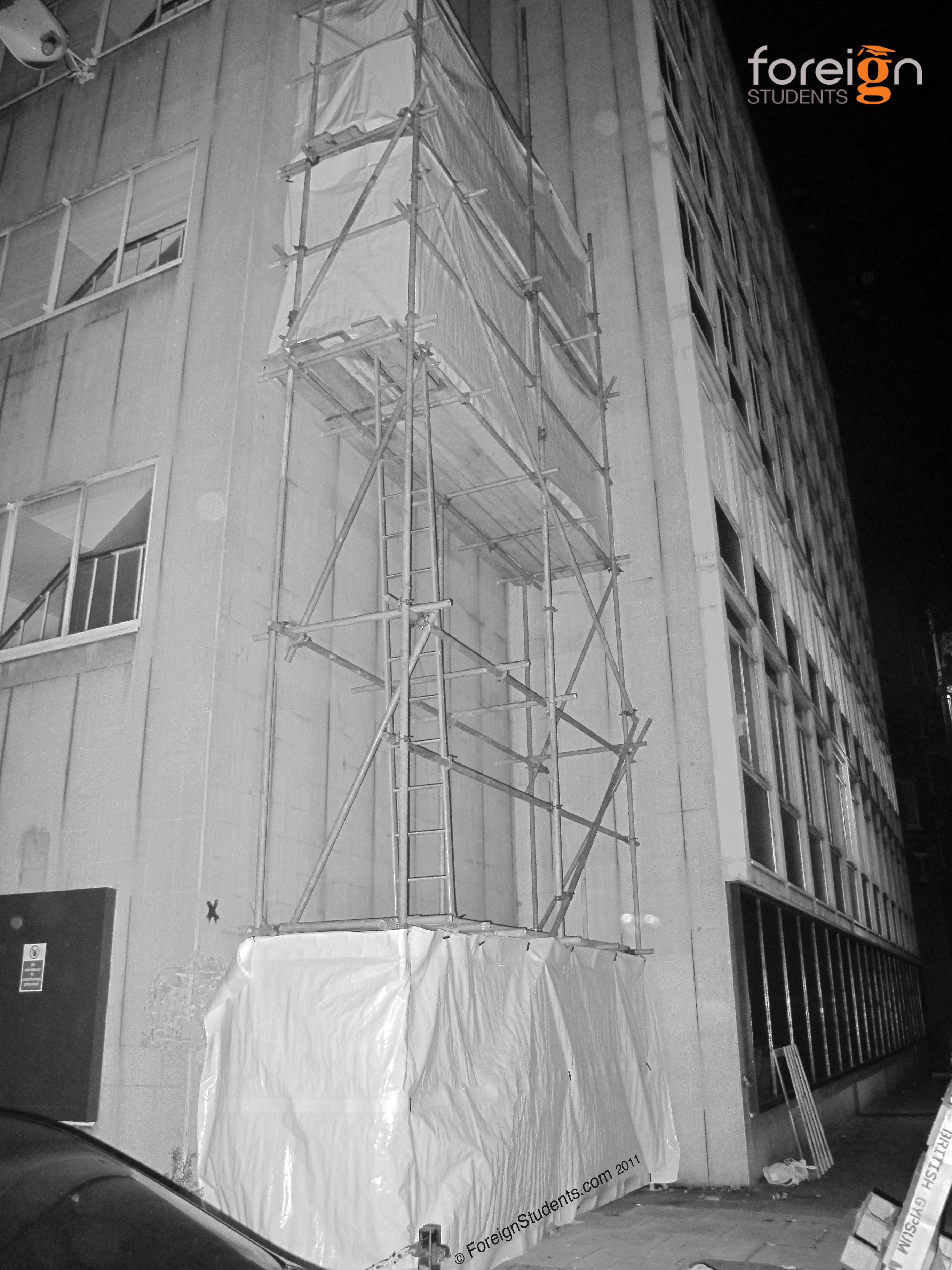 2) Scaffolding being taken down on the afternoon of Sunday 20th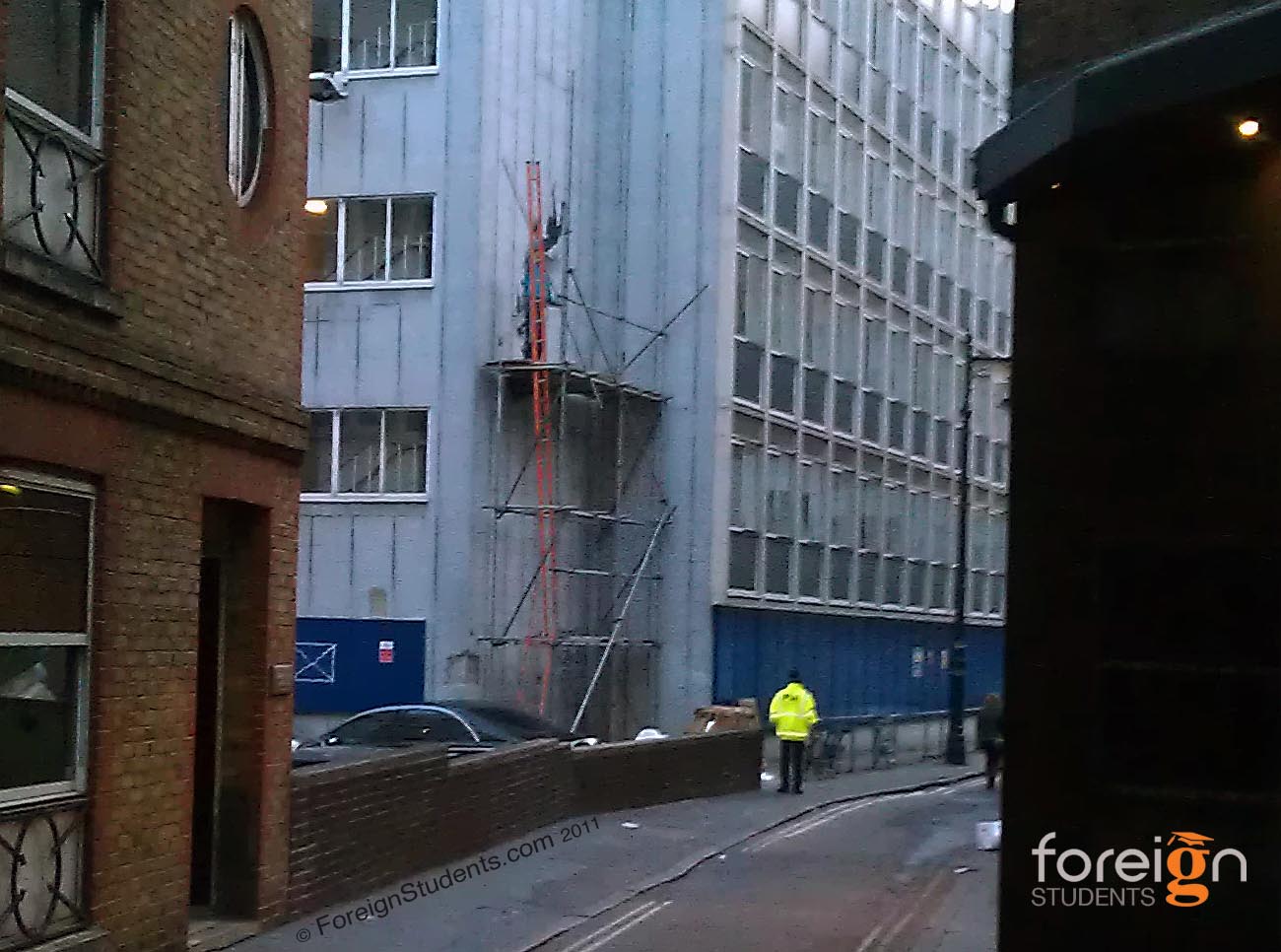 3) The piece of art left behind: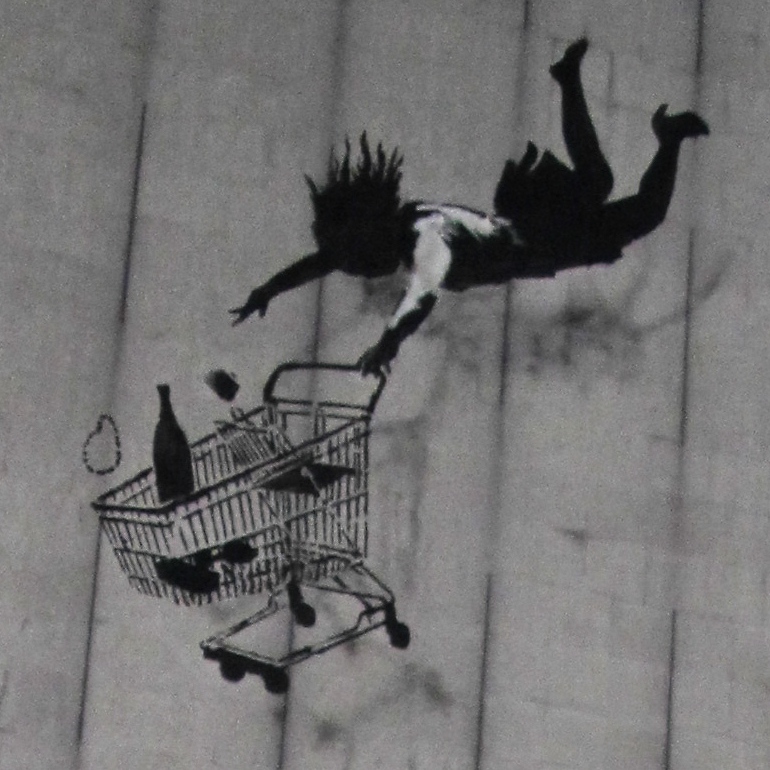 3D view:
Follow Foreign Students on Twitter - www.twitter.com/foreignstudents
Discuss this on Facebook - www.facebook.com/foreignstudents
Share with friends