Oxford University Questions Visa Changes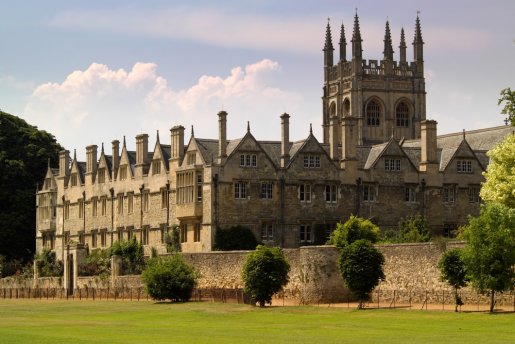 Oxford University is the latest high profile voice to condemn the changes in visa regulations, whilst welcoming Indian students to continue applying. With changes making it harder to gain a post-study work visa, Oxford Vice-Chancellor Andrew Hamilton wanted to urge potential students form India not to be put off.
The new regulations kicked-in at the start of April, meaning that only a handful of international students will be able stay on and work after their studies in the UK. Since these changes were announced last year, there have been figures from throughout higher education criticising them.
"Confusing and Off-Putting"
Most recently, speaking to the BBC Asian Network, a number of Oxford students, graduates and professors all questioned the motives and effectiveness of the new visa regulations. There are more than 350 Indian students at Oxford University, making them the sixth largest group of overseas students studying there. University heads want to maintain this popularity amongst Indians.
Dr Sally Mapstone, Pro-Vice Chancellor for Education at the University of Oxford, described how "for many students [the changes] would have been, we feel, quite confusing and also potentially off-putting. So we are slightly concerned that some of those changes might put students off".
This idea seems to be backed up by current and past students at Oxford. President of the Oxford Indian Society, Arghya Sengupta, is a postgraduate law student who explained how:
"Given the fact that one of the major incentives is the opportunity of getting work for at least some period of time, I think that the post-study work visa being banned as a blanket rule perhaps may be slightly too drastic."
Here at ForeignStudents.com, we have found a similar opinion from almost student and prospective student we have spoken to about the visa changes. We have made sure students know all the facts and given a voice to international students.
Share with friends