2013 UK University Table Puts Cambridge on Top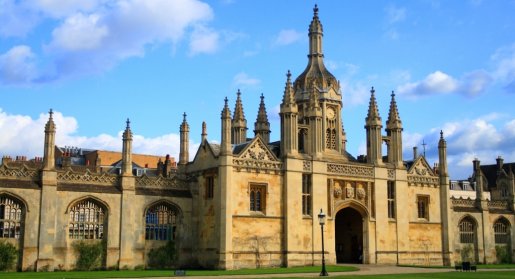 The latest UK university rankings were revealed this week, placing Cambridge in top spot for the second year running. Arch rival Oxford was placed second in the Guardian University Guide 2013 league table, whilst St Andrews in Scotland took third place.
The annual rankings are based on the quality of universities in a variety of different categories for full-time undergraduate students. The categories include:
How much they spend per student
Student to staff ratio
Career prospects of graduates
The 'value-added' score between first and final year students
Final year student satisfaction (based on results from the National Student Survey)
The Big Winners and Losers
Here is the full top ten universities for this year, with last year's position in brackets:
As you can see, the top ten remains pretty similar to 2012's rankings, with just Bath and Exeter replacing Loughborough and Imperial College in the 9th and 10th spots. Imperial, in London, has particularly suffered over the last few years, dropping from a high of sixth place in 2009's table.
Away from the top ten, the biggest climber was Brunel, which improved from 82nd last year to 44th position this year. Similarly, Birmingham City University climbed 30 positions to take 60th this year. At the other end of the scale, Aberystwyth University in Wales fell 31 places to 81st this year.
Subject Tables
As well as the overall rankings, the Guardian also rates British universities by subject. As you would expect, Cambridge and Oxford dominate these tables, with the former coming out top in 16 out of 47 subjects, and the latter in seven.
For the full ranking tables by subject and overall, visit the Guardian site.
Share with friends