Concerns for US and UK in Latest World University Rankings?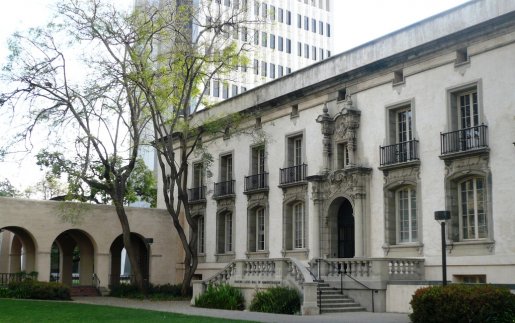 The latest world university rankings have been released by Times Higher Education, showing some unexpected trends. Whilst US and British universities still dominate the top 200, Asian universities are noticeably beginning to gain ground. The rankings measure 13 different attributes of an institution which encompass its teaching, research, knowledge transfer and international outlook.
At the top the list, California Institute of Technology (above) takes the number 1 spot for the second year running, with the University of Oxford following close behind in joint second with Stanford University. The top ten is made up exclusively from US and UK universities, with Cambridge coming in seventh and Imperial College London in eighth. Indeed, of the top 200, over half are from one of the two countries; the US claiming 76 and UK 31.
However, that situation is showing signs of changing as both US and UK universities have fallen on average since last year whilst Asian institutions (especially from Korea, Singapore, Taiwan and China) have shown a sharp rise. Whilst UK universities in the top 200 fell by an average of almost seven positions, their Asian counterparts have risen by almost 12 places on average.
Notable drops in the UK were seen from St Andrews which fell 23 places, Leeds and Sheffield which both slid down nine places, and Bristol down eight places. In contrast, many of the biggest improvements came from Asia, and in particular the Nanyang Technological University in Singapore which leapt 83 places to 86th.
Experts Concerned
A number of experts in the British higher education field have been quick to point out that such drops have coincided with the cuts in funding that universities have faced over the past few years.
Wendy Piatt, head of the Russell Group of universities, argued that "the UK cannot afford to be outmanoeuvred by other countries that clearly recognise that investment in their leading universities is the key to growth". Similarly, the editor of the rankings, Phil Baty, was particularly scathing:
"Huge investment in top research universities across Asia is starting to pay off. And while the Sun rises in the East, England faces a perfect storm - falling public investment in teaching and research, hostile visa conditions discouraging the world's top academics and students from coming here, and serious uncertainty about where our next generation of scholars will come from, with a policy vacuum surrounding postgraduate study."
Not All Doom and Gloom
However, many experts are arguing that such concerns are being overplayed. Bahram Bekhradnia, director of the Higher Education Policy Institute, said argued that: "I'd start to worry if we start to perform badly, but this is just that other people are performing better". Similarly, Wendy Piatt was quick to point out that the rankings show that British institutions "continue to punch above their weight, with 10 in the top 100".
Indeed, there are also several notable examples of UK universities bucking the trend. The University of Warwick is the biggest climber for the UK, rising 33 places to 124th overall, whilst LSE moving from 47th to 39th, and Edinburgh up to 32nd are equally impressive.
Times Higher Education 2012/13 World University Rankings Top 20
1. California Institute of Technology (USA)
=2. University of Oxford (UK)
=2. Stanford University (USA)
4. Harvard University (USA)
5. MIT (USA)
6. Princeton University (USA)
7. University of Cambridge (UK)
8. Imperial College London (UK)
9. Berkeley (USA)
10. University of Chicago (USA)
11. Yale University (USA)
12. ETH Zurich (Switzerland)
13. University of California LA (USA)
14. Columbia University (USA)
15. University of Pennsylvania (USA)
16. Johns Hopkins University (USA)
17. University College London (UK)
18. Cornell University (USA)
19. Northwestern University (USA)
20. University of Michigan (USA)
Share with friends