London Met Foreign Student Ban Lifted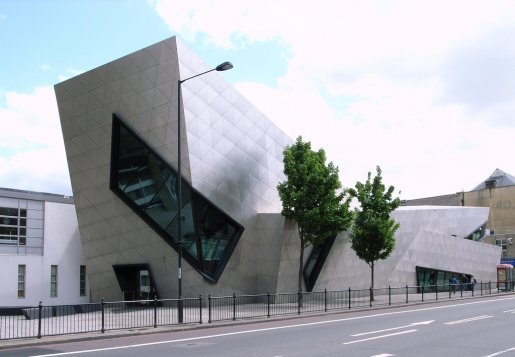 London Metropolitan University's international student licence was reinstated this week, allowing them to once again recruit overseas students. The decision from the Home Office comes nine months after the university were initially punished by UKBA for allegedly not meeting its responsibilities.
The university has fought the decision ever since it was first made, and after a number of inspections over the last 6 months the government is now happy that the university meets the required standard. Interestingly, the Home Office have moved to revoke the decision just a matter a weeks after it was announced that UKBA was being disbanded and replaced.
The university will once again be allowed to sponsor Tier 4 visas for international students, meaning that new students can join and the current non-EU students will be able to complete their courses.
However, London Met is now face a 12-month probation period to prove their suitability, during which time the number of international students they are allowed to recruit will be limited.
During the announcement, Immigration Minister Mark Harper said:
"It is in the interest of international students that all institutions take their immigration responsibilities seriously and demonstrate that they comply with the rules. This is exactly why the sponsorship system was set up.

We have worked closely with university staff to ensure that London Met standards were improved. As a result the university now meets the required standards and we are able to grant a licence.

We will continue to welcome the brightest and best students to our world-class universities."
Original Ban Questioned
The case began in August last year when the UK Border Agency stripped the university of its right to act as a visa sponsor for non-EU students, alleging "serious, systematic failures" when it came to student attendance and immigration status. Not only did this mean the university could no longer accept international students, but also that the 2,000 existing students were left with nowhere to study.
However, following outcry from various figures in higher education, the High Court allowed London Met to challenge the decision and ruled that existing students would be allowed to study there whilst the appeal was taking place.
Though the university's ability to recruit international students has been reinstated, London Met are continuing with their appeal to the High Court over the initial verdict to revoke their license. Indeed, the University and College Union emphasised the impact of the initial decision, with general secretary Sally Hunt explaining:
"We are still to fully feel the impact of the damage the UKBA's decision had in terms of our international reputation. Hundreds of students faced a worrying period of insecurity and unnecessary costs as they tried to find somewhere else to study."
"Stronger than Ever"
Despite these question marks still existing, Professor Malcolm Gillies, Vice-Chancellor of London Met was delighted with the decision to reinstate the university's license:
"This is excellent news for our students and our University, which looks forward to welcoming students from around the world who want to study at one of London's most diverse academic institutions.

"London Met has a long history of providing education to international students and we can now continue this long-term commitment to offer them quality education. Students can have total confidence that our processes are stronger than ever."
Despite the university's problems, almost 5000 international students have already applied to study at London Met from September 2013. The university is hoping to increase this number over the coming months through an extensive four-month promotional tour across 17 countries.
Are you a student at London Met or are you now planning to apply? We want to hear from you. Either leave a comment below or get in touch with us here.
Share with friends